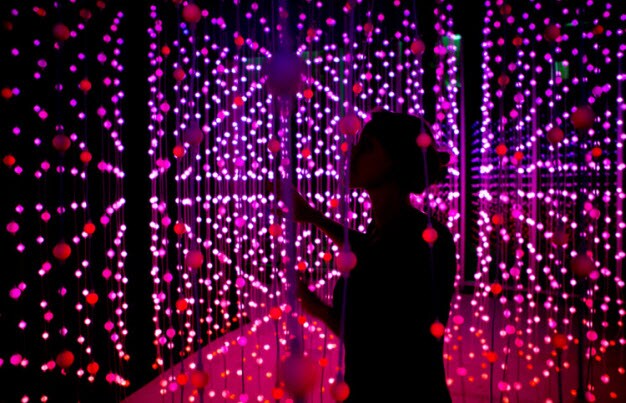 One of the most exciting exhibits in Arizona is currently on display at the Scottsdale Museum of Contemporary Art. "Ocean of Light: Submergence" is unlike any exhibit to ever appear at the museum, delivering an LED experience that transforms guests into another world.
Running from now until Sept. 24, 2017, "Ocean of Light: Submergence" is a must-see for any true contemporary art fan. The light-based installation, which was created by U.K. artist collective Squidsoup, uses strands of LEDs and sound to produce a digital experience viewers can immerse themselves in. The augmented reality created by the art piece is presented as a live data ecosystem and works to provide an understanding of data on a large scale, while also showcasing how the placement of art influences viewers' perceptions.
Interested local art enthusiasts can get a glimpse of this unique piece Tuesday through Friday from 12-5 p.m., Fridays and Saturdays from 12-9 p.m., and on Sundays from 12-5 p.m. Admission is $10 for adults and $7 for students; however, entrance is free on Thursdays and free after 5 p.m. on Fridays and Saturdays.
In addition to "Ocean of Light: Submergence," guests are also welcome to view two other exhibits currently on display: "[dis]functional: Products of Conceptual Design" and "I'm Sorry But It's Hard to Imagine."