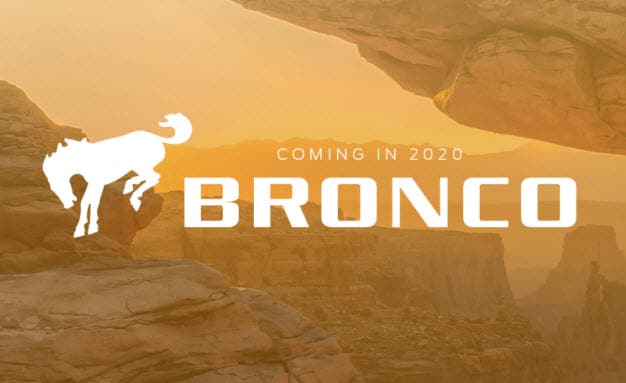 Months have passed by and details regarding the reemergence of the popular Ford Bronco and Ranger models in the U.S. have continued to muster. Car fans have sat patiently waiting for answers about their possible return, and just recently, Ford confirmed what we had all hoped.
The legendary Ford Bronco and Ford Ranger are officially coming back to the U.S. market. The news was announced during Ford's 2017 Detroit Auto Show press conference, much to the excitement of car enthusiasts across the country.
While details about both models are still primarily under wraps, what we do know is that each vehicle will share the same body-on-frame platform. Both models will also go into production at Ford's Michigan Assembly Plant in Wayne, Michigan; however, they won't arrive on the market during the same model year. The Ranger will be the first to land at dealerships in 2019. The Bronco is not currently scheduled to arrive until 2020.
Although we have a bit of time before the Ranger and Bronco make it to Phoenix, we are anxiously awaiting their arrival at Camelback Ford. These celebrated nameplates hold a special place in Ford's history and we can't wait to see them back on the U.S. market!