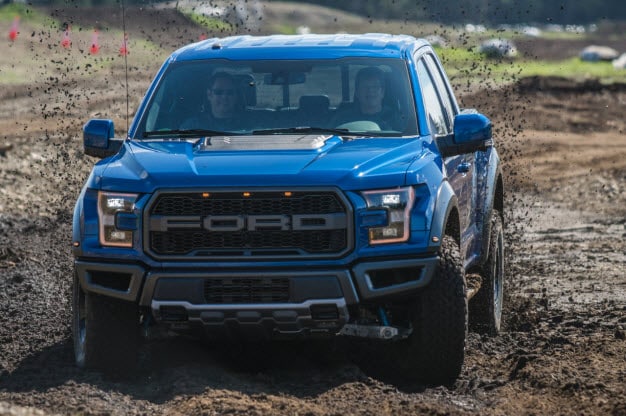 The Northwest Outdoor Activity Vehicle of the Year Mudfest recently took place at Ridge Motorsports Park in Shelton, WA, where a number of SUVs were put to the ultimate test. Two days of extreme on- and off-road conditioning took place to determine which models stood out from the rest, and we're proud to announce that the Ford F-150 Raptor took home top truck honors.
Crowned "Best Pickup," the 2017 Ford F-150 Raptor truly separated itself from the competition. Equipped with an aluminum-alloy body, new shocks, a fresh set of performance tires and a 450-horsepower 3.5L EcoBoost engine, the truck had just the right amount of edge to take down everything in its path and come out on top.
"The pickups category was extremely tough this year," said Tuan Huynh, NWAPA Mudfest Event Chair., Northwest Automotive Press Association. "Ford F-150 Raptor won the hearts of our members for its prowess both on-road and off over two days of rigorous testing."
On sale now at Camelback Ford, the new 2017 Ford F-150 Raptor has received nonstop praise from critics since its reveal. In addition to this latest accolade, it has also been crowned "Best Pickup for 2017" by Cars.com, "Truck of the Year" by Popular Mechanics and "Pickup Truck of the Year" by FOUR WHEELER.