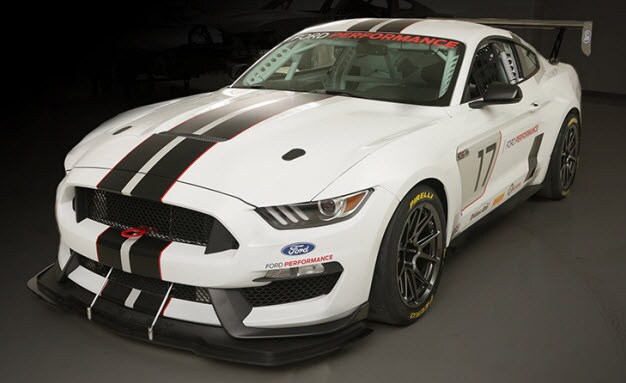 Ford Performance excited guests at this year's Performance Racing Industry show when they debuted an all-new Shelby FP350S. The track-only model is a non-street legal race car, and is designed solely for NASA, Trans Am and SCCA club racing sprint events.
The new Shelby FP350S joins a roster filled with other great models, including the BOSS, 302R, 302S and FR500C. You'll soon be able to order the impressive track car at Camelback Ford, but first, take a look at its top features.

Shelby FP350S Components
Six-point roll cage
Race-oriented exhaust
Performance-oriented oil pan and cooler
Unibody chassis with seam welding
Race-oriented suspension complete with high-performance braking system and electric steering calibrations
A MOTEC data acquisition system
Sparco racing seats and quick-release steering wheel
Carbon fiber adjustable rear wing and Ford Performance splitter
5.2L V8 engine
Tremec 3160 manual transmission
19x10.5-inch front wheels and 19x11-inch rear wheels
Optional race wheel packages
Optional custom graphics
For more information about the new Shelby FP350S track-only model, please contact us today and one of our knowledgeable staff members will be happy to address your inquiries. You are also welcome to stop by our dealership, located at 1330 East Camelback Road, to speak with a representative in person.