Driving with a chipped windshield may not seem particularly dangerous at first, but the truth is that a damaged windshield might be weakened and thus provide less protection in the case of an accident. The other issue is, depending on where the crack is located, potentially reduced visibility.
Does a Cracked Windshield Affect Structural Integrity?
Car windshields are expertly designed to protect occupants in the case of an impact. There are two layers of glass and even if the surface layer is damaged, the other layer keeps the glass from falling in onto the occupants. A crack or large chip causes damage to the structural integrity of the windshield, which means that it might not protect as well if forced to endure a major impact. It's similar to a cracked helmet, which no longer protects as it's supposed to.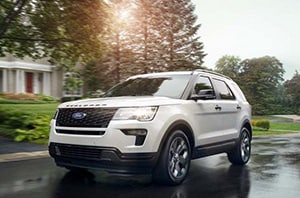 Which Cracks are the Most Dangerous?
Where is the crack? Very large cracks or cracks that go to the edge of the glass are the most dangerous. A crack or chip right in the driver's field of vision is another dangerous situation. Moisture and dirt can seep into the crack and compromise the layers, which can cause discoloration or fog and thus further reduce visibility. Temperature changes cause the glass to expand and contract, which will then cause the crack to spread slowly.
How are Cracks Classified?
Check your local laws. All states have different laws governing the drivability of vehicles with damaged windshields. For example, in Arizona, the following federal laws are referred to in absence of specific state ones:
Intersecting cracks
Damage that is larger than 3/4 inch in diameter
Multiple points of damage within three inches of each other
Damage that is between the steering wheel and the lower two inches of the windshield from the top
To find out more about cracked windshields and getting them repaired or replaced, visit our dealership today.