Car buyers today are doing a lot of research online before they even walk into a dealership. In many cases, they already have their minds made up and simply want to take a test drive to experience the vehicle live in-person before plunking down some serious cash. And, according to a recent dealership study, more than half of U.S. drivers want specific technology features. Car buyers love voice command services and hands-free calling features available with ApplePlay and AndroidAuto.
Also at the top of their lists are safety features such as lane departure warning and forward collision warning systems. Backup cameras are already standard in all vehicles. This comes on the heels of a newly implemented Federal law that finally went into effect in 2018 after years of red tape. This measure will save numerous small children and pets from being backed over.
What Features Exist Beyond the Tech?
Finding the right car is important because you are about to tie up tens of thousands of dollars. Beyond modernity, figuring out which vehicle provides you with all the comforts and features that you need is a lifestyle question. When we consider individual needs in the question, we can get very specific.
Individual Vehicles and Their Buyers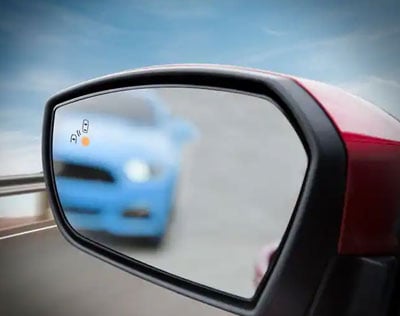 The biggest question before you even start shopping for a vehicle is budget. You may want a Ford Shelby GT500 to impress your friends and take to the track, but not everyone has a garage and budget to invest in one and baby it. After realizing what your budget allows, you should also consider your passengers and the needs of other drivers. If you plan on sharing a new vehicle, there may be some compromises involved in accommodating the other driver(s).
The Ford Edge is the perfect example of a crossover that handles like a car but has the room for family needs such as soccer games and groceries. These CUVs are built on a uniframe platform instead of the traditional truck platform of mid- and full-sized SUVs. A Crossover Utility Vehicle can save you money on fuel with more roominess than a wagon. It is the ideal vehicle for husband and wife to take turns driving.
When it comes to work trucks, which one do you choose? The Ford F-series line is the best-selling in America for over 40 years. You now have a range of options in each series in the form of trim packages, engines, and cab configurations. The seven different trim packages available reach from economy to luxury. The Raptor package is totally off the wall and built for off-roading with a top-of-the-line 450 hp twin turbo engine.
If you have family or friends to go along for the ride, you might like a SuperCab. The numerous Eco-Boost engines available can be hard to decide upon without test-driving them and figuring out how domesticated you want your truck to behave.
Electric Vehicles Are Equally Impressive
Electric vehicles and hybrids are also becoming huge incentives to purchase a new vehicle. The potential for maximum energy economy while saving the environment is hard to resist. Camelback Ford has the Ford Flex, the Special Service Plug-In, the C-Max Hybrid, Focus Electric, Fusion Hybrid, and others to give you a range of options.
Please call or stop by Camelback Ford when you are ready to make the change into a high-tech vehicle that fits your lifestyle. All our vehicles are loaded with technology and offered in a full range of economy and luxury options.