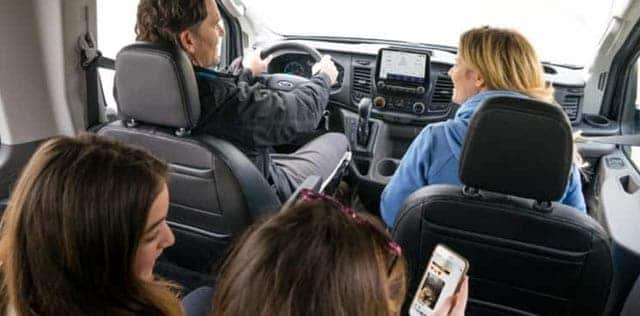 Helping Drivers Stay Focused and Safe
Today, the streets are very busy and filled with distractions that can divert our attention. For this reason, Ford has put an emphasis on designing vehicles with an abundance of driver-assist technologies to help drivers stay focused and safe. Systems like a rearview camera and active park assist help to improve the driving and riding pleasure of Ford vehicles.
The Blind Spot Information System
The Blind Spot Information System (BLIS) utilizes a multiple-beam radar that warns drivers of a vehicle in the blind spot. BLIS also combines cross-traffic alert which alerts drivers of a vehicle if an unseen vehicle is approaching from either direction when backing up. It is extremely useful in driveways and crowded parking lots.
More Safety
Adaptive cruise control is used in conjunction with normal cruise control and automatically reduces the speed of your Ford vehicle when slower traffic in your path is sensed. Once the slower vehicle speeds up or clears the lane, the system will return the vehicle to the preset speed. If the vehicle in your path is a potential collision, the forward collision alert system will warn the driver, pre-charge the brakes, and aid with extra braking.
The Lane-Keeping System
The Lane-Keeping System utilizes a forward-facing camera to spot street lane markings. The system will automatically track the lane that your Ford vehicle is traveling in and alert you if the vehicle starts to drift out of the lane if the turn signal isn't activated. The warning includes a visual alert and the steering wheel will pulsate three times.
To learn more about Ford driver-assist technologies, contact or visit Camelback Ford today and we will be happy to assist you.