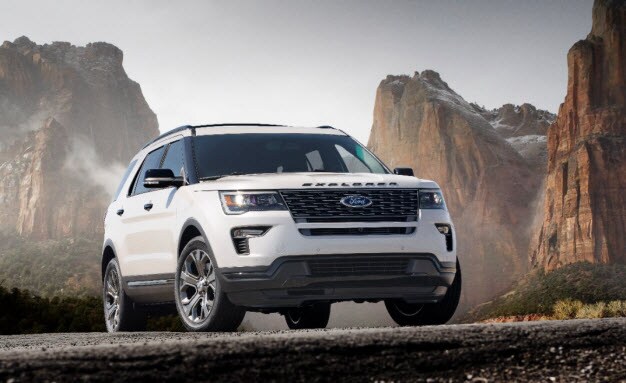 The Ford Explorer is arguably one of the most sought-after vehicles in the SUV segment. It continues to provide modern drivers with everything they need and more, including first-class performance. For the 2018 model year, the SUV receives a few subtle updates, including a new safety package and fresh color options that further enhance its appeal.
The first new component buyers will notice in the Explorer is SYNC Connect. This innovative technology let's owners check their vehicle diagnostics and locate the Explorer from just about anywhere. In addition to this tech, a 4G modem with a Wi-Fi hotspot will be available to buyers. Perfect for drivers who want to stay connected on the go, it can support up to 10 devices and project a signal up to 50 feet away from the SUV.
Due to the onslaught of new safety features offered on more and more cars on the market, Ford is also offering a new Safe and Smart Package on the Explorer. Everything from blind-spot monitoring, adaptive cruise control and cross-traffic alert to auto high beams, lane-keeping assist and collision warning is featured as part of the package. It even includes rain-sensing wipers that will come in handy during monsoon season.
Aside from these features, the 2018 Ford Explorer adds quad-tipped exhausts to Sport and Platinum models. It's also available in four new paint colors: Blue Metallic, Cinnamon Glaze, Burgundy Velvet Tinted Clearcoat and Platinum Dune Tricoat.
Look for the new 2018 Ford Explorer to arrive at Camelback Ford this fall.