Automotive Sales Consultant - Paid Training!
Camelback Ford is looking to hire from entry level to experienced high line/luxury sales associates with great phone skills to reach out to the thousands of leads we get monthly!No experience, no problem. If you have experience in: call center, sales, customer service, server/waitress/bartending, cell phone sales, retail, RV Sales, jewelry sales or real estate and have the drive to succeed, we want to talk to you!
We are a HIGH VOLUME dealership and are located right in the heart of Central Phoenix!
We have the best training, so all we need are great people who want to work!
Plus, we will pay you while you train! How AWESOME is that!
We take pride in our training and the advancement of our employees. Arizona's Premier Ford Dealership puts an emphasis on customer service! This makes Camelback Ford a great dealership as well as great place to work!
***$7,900 guarantee within your first 90 days****
Responsibilities:
Helps customer with vehicle selection and promotes model options and features, value-add products and services, and purchase and finance options following dealership policies
Conducts vehicle test drives and ensures all speed limits all other rules of the road are followed
Maintains accurate sales documentation
Maintains up-to-date knowledge of all vehicles, accessories, financing options, and promotions
Why Choose Camelback Ford:
Hiring experienced and non-experienced Auto Car Sales
Our average Car Sales Associate makes $5-7k per month!
$400 Paid Training-We will train!
Camelback Ford offers a 5 day, PAID Sales Excellence Training! Training, coaching, and mentoring are everyday benefits our Sales Associates enjoy.
Our commissions CANNOT be matched, PLUS our sales consultants can also earn back end gross and VOLUME Bonuses!
Get paid Factory Incentives as well as dealership spiffs!
Get accepted to our Management Training Pilot Program at $6000.00 a month plus bonus
Health
Dental
401k (matched 13% last year)
Requirements:
VALID and CLEAN Driver's License
Drug Free work environment. Must be able to pass a drug screening.
Flexible Schedule
Applicants looking for Full-Time Only
Willingness to be trained
Clean cut, professional appearance
Eager for endless opportunities to secure and grow your income
Great written and verbal communication with Customers & Staff
Results Oriented
Team Player
Driven to Succeed
Ability to Learn the Sales Process and Become Proficient During the 90 Day Training Period
Outgoing personality
Join our team and discover why we are a leading Ford dealer within the Phoenix Metropolitan Area!
Ford Career Opportunities Near Me
Camelback Ford in Phoenix is now hiring talented car salespeople. Talented individuals are welcomed to apply to join our team, where professional, fun work environments combined with lucrative pay structures ensure you always love your job. Whether you're new to the sales industry or well-seasoned, we'd love to show you why our team is one of the best teams that you can be a part of. Many of our team members have been with us for many years. If you're ready to start your career in the sales field, start it here with us. We welcome you to apply with us today.
Why Join Our Team?
If you're ready to join a team of professionals who also love to have fun, it is time to join the Camelback Ford team. We've been serving the Phoenix area for many years now and offer an environment that is pleasing to both our customers and our employees. Aside from all of the great benefits that you'll enjoy as a team member, it is rewarding to go home at night knowing you've helped friends and family drive off the lot in a great vehicle. It's also exciting to get those firsthand glimpses of new cars before anyone else sees them. Of course, the job of a car salesman is fun and exciting and provides the chance to meet and mingle with a versatile mixture of people each and every day.
Car Dealership Positions and Careers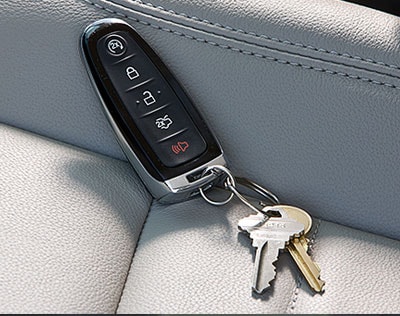 We're always searching for great salesmen to join our team, however, other positions may also be available. Service technicians, sales manager, service advisors, customer service agents, and many other positions are also frequently offered at Camelback Ford. If you are interested in more than another job, apply with us today and find the career that you've been longing for. We'd love to help show you why we're one of the best car dealerships in the area, whether you're working for us or another satisfied car buyer.
Hours
Monday

8am-9pm

Tuesday

8am-9pm

Wednesday

8am-9pm

Thursday

8am-9pm

Friday

8am-9pm

Saturday

8am-9pm

Sunday

10am-6pm