Where Can I Trade In My Car Near Phoenix, AZ?
Welcome to the trade-in page of your favorite Phoenix, Arizona, dealership, Camelback Ford. We are the authorized Ford dealership that connects our beloved customers with a premium selection of new, used, and pre-owned autos at high-volume discount prices. As part of our dedication to meeting the needs of the community, we offer same-day trade-ins on any vehicle in stock.
Trading in your vehicle is as simple as stopping by for an appraisal by our repair crew and receiving an offer. The offer can then be used like cash towards your new or previous auto loan. You can pay off your existing vehicle or continue with two car payments if you want. Most customers choose to roll over their current auto loan into one simple monthly payment. If you still have a balance of a few thousand left over, you can stretch that into a very small payment each month over 60-months or more during the span of your new auto loan.
Our financing department is usually able to help our customers move right into a brand-new vehicle to get them out from under that aging vehicle. One of the biggest draws to upgrade is the traction control, infotainment, and other safety systems like adaptive cruise control. SmartPhone infotainment is also extremely popular for people who do hands-free calling or want to listen to all their favorite tunes with voice commands.
How Much Is My Car Worth?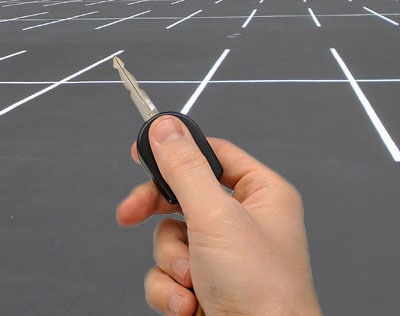 You can punch in the Vehicle Identification Number (VIN) of your vehicle into our online estimate tool to come up with a quick quote of what your vehicle might be worth on the market today. The quicker that you get out of that aging vehicle, the less it will depreciate. You can also breeze through the online estimate tool by entering the year, make, and model of the vehicle instead of the VIN if you know it off the top of your head.
In any case, the quality of the quote is going to depend on how accurately you describe the condition. If a vehicle is badly damaged, we may not be able to offer you as much. But, in any situation, you are always better off shopping at our dealership because you can always use your trade-in to negotiate the price down.
What Can I Trade My Car in For?
The doors are wide open when you bring in a trade-in. We like trade-ins better than financing a vehicle for negotiation purposes because there is always the chance that we can restore it above the market rate. This helps us maximize the output of our workforce. We have a huge selection of vehicles that is constantly changing as new models arrive. Stop by today to see what kind of deal we can make with you.