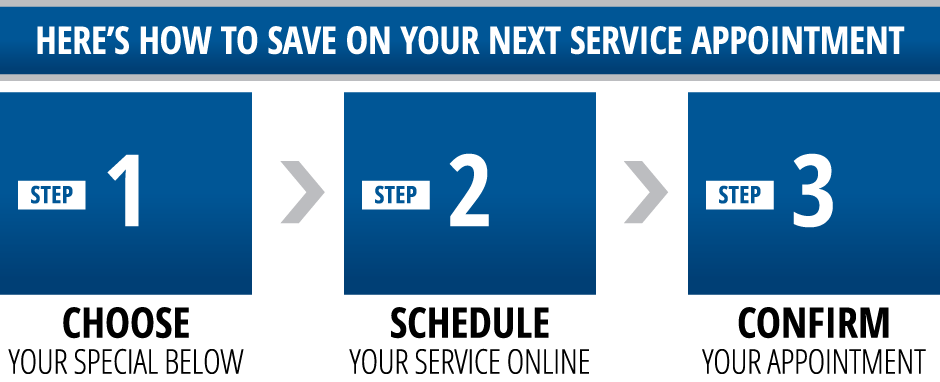 Camelback Ford Service Coupons in Phoenix, AZ
Camelback Ford works hard to earn your business by offering an exquisite list of Ford vehicles from the popular Ford Explorer to the powerful Ford F-150. These vehicles focus on fuel efficiency, power, comfort, quality, and innovative technology. It does not matter if the vehicle you bring in is a Pre-owned or New car, truck, van, or SUV, the on-site trained automotive technicians will work on your vehicle with care and respect performing services that include checkups, maintenance, repairs, details and more. Sometimes getting these types of services done at a genuine Ford auto dealership can become costly, which is why there are coupons available on the website to decrease the final price so you can drive away happy. No matter what the specials are, this dealership offers an Express service for 30 minutes or less for a small fee. Camelback Ford is waiting for your business!
What Type of Parts Are Used for Service?
Not only are you getting useful coupons that will help you save a lot of money when you bring your vehicle in to be serviced, but you are getting quality OEM (original equipment manufacturer) parts that are shipped directly from the Ford warehouse to the dealership and put into your vehicle. This is the best option for your vehicle because OEM parts are of high quality, new, reliable, and comes with a warranty. The problem with getting a maintenance, repair, or detail service done at local auto shops is they tend to use aftermarket parts that are low quality or may not fit your specific vehicle model, which could cause mechanical problems later if you decide to get it fixed again or sell it off later. Moreover, these parts do not come with a warranty, so they cannot be covered by insurance. Most importantly, they could be manufactured by another company other than Ford, which presents a risk of putting those parts in your vehicle.
Although the coupons found on the Camelback Ford website are subject to change over time, there are always some available to use. Just visit and click on 'Service,' and you will see the service hours next to the 'Service Coupons' selection. These coupons will be respected at the Ford Service Center, however before going it is best to choose your coupon special by clicking on it, schedule the service online and wait for the confirmation, confirm the appointment online, via phone or email, and show up with your vehicle on the date printed on the receipt.