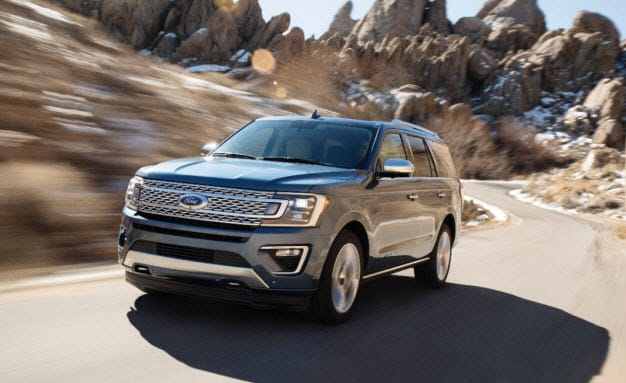 As millennials continue to grow older, their buying habits are evolving, including their taste in vehicles. Recent studies show that more and more millennials are now beginning to buy large SUVs, and Ford has just the lineup for them to select from.
Millennials are almost in their prime, and several of these young adults are beginning to start families. With growing families comes the need to purchase houses, which is why this group is now considered the largest generation of home buyers in the market. Many a part of Generation Y have flocked to the suburbs to settle in and have begun to buy SUVs to accommodate their new lifestyle. From models like to Ford Expedition to the Ford Explorer, millennials love what these large vehicles have to offer.
Currently, individuals between the ages of 35-44 are buying more SUVs than any other age group. This age range consists of the oldest millennials and younger Gen Xers, but this is likely to change as more millennials begin to start families. The young adults already outnumber Generation X and that will continue to be the case as they grow older.
Ford has already seen a surge in SUV sales over the past few years and they expect sales to grow from 40 percent to over 45 percent within the next seven years. The brand has begun to prepare for the rise in sales by offering competitive vehicles like the brand-new 2018 Ford Expedition. Slated to arrive this fall, millennials and Gen Xers alike will be able to find the large SUV at Camelback Ford in Phoenix.