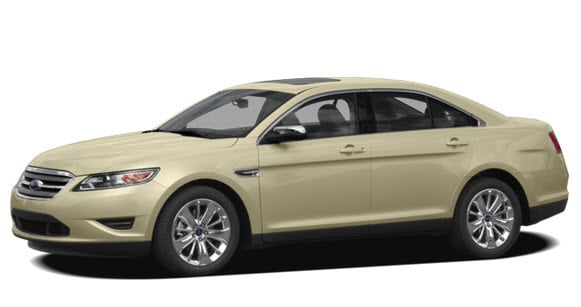 While we know parents would do anything to protect their children, when it comes to purchasing cars, most probably don't think about the fact that they're not choosing the safest options. According to a study conducted by the Insurance Institute for Highway Safety, many parents aren't making the best vehicle purchase decisions for their teens, so IIHS experts put together a list of recommendations and, unsurprisingly, Ford was named more than a few times.
If your teen is ready to get behind the wheel, consider a used car at Camelback Ford. The following models were recommended as best options for teen drivers and we have many of them in stock periodically. All IIHS recommendations were selected based on criteria, including but not limited to: having top front-crash scores, standard Electronic Stability Control (ESC) and low- to mid-level horsepower. While the following cars and SUVs may be available with high horsepower engines, the IIHS recommends sticking with the standard engine when purchasing for your teen.
2011 or later (built after Feb. 2011) Ford Edge ~$15,500
2007-2010 Ford Edge ~$9,600
2010 or later (built after Apr. 2010) Ford Fusion ~$10,200
2010 or later Ford Flex ~$15,100
2009 or later Ford Escape ~$8,700
2010 or later Ford Taurus ~$13,500
2009 Ford Taurus ~$9,100
2008-2009 Ford Taurus X ~$7,500
Teen drivers are at a much higher risk of being involved in collisions than adults - three times higher to be precise. So it's very important for parents to think about purchasing vehicles that will not only help prevent accidents, but also protect their teens if a collision occurs. Electronic Stability Control was considered a must by the IIHS because it helps drivers keep control of their vehicles through sharp curves and on slippery roadways. Also, along with having top front-crash scores, IIHS recommended vehicles with good side and rear crash test scores.
*Prices above were pulled on July 1, 2014, from Kelley Blue Book for the base trim level of each model and earliest model year listed.