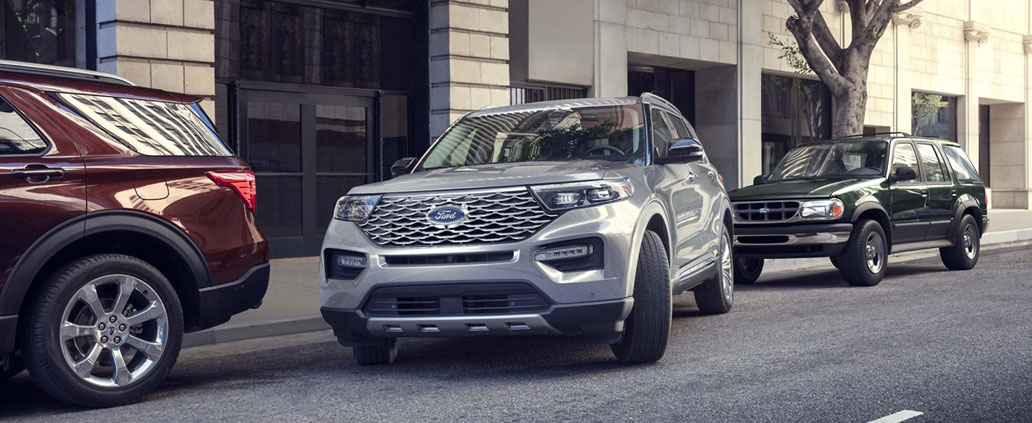 Without a doubt, Ford manufacturers are at the forefront of introducing impressive technologies. The latest inventory incorporates technologies that instill safety and confidence when driving. The Ford Co-Pilot360 technology has multiple driver-assist innovations that include lane-keep assistance, blind-spot detector, auto high beam lighting, and a rearview camera. With these features, you can enjoy driving without being anxious about safety threats on the highway.
What Is Ford Co-Pilot360 Technology?
The Ford Co-Pilot360 refers to a comprehensive collection of driver-assist technologies that enhance driver safety in Ford vehicles. It also gives an impressive performance by adding Active Drive Assist, which allows for hands-free driving, along with several other features like adaptive cruise control, evasive steering assist, and standardized parking assist.
The systems work at a particular time, based on the presenting situation. While the adaptive cruise control works best on the highway, the evasive steering helps during emergencies, and the park assist helps at the parking spot. The latter has to be added separately after selecting the Ford Co-Pilot360.
Ford Co-Pilot360 Driver-Assist Technologies
Emergency braking technology helps in aiding safety. The technology detects the possibility of a collision and signals the driver for the necessary action. This system works seamlessly with the blind-spot monitoring system, lane-keep assist, and pedestrian detector to alert the driver about an impending accident and apply the emergency brakes.
The adaptive cruise control comes in several packages whose functions are similar. The packages include intelligent adaptive cruise control, adaptive cruise control with stop and go, and adaptive cruise control with a forward collision with brake support. They help in maintaining speed by adjusting the speed as per the vehicle ahead of you.
With the evasive steering assist, a driver can maneuver the vehicle, preventing a collision. The system offers additional support when the driver is unable to steer appropriately. The technology does not take charge of steering, implying that a driver must be alert.
The blind-spot technology detects if a vehicle is coming and notifies the driver using the indicator in the side-view mirror. The cross-traffic system warns the driver about the traffic behind you. With this, you can back out of the traffic driveway or parking area.
The lane-keep assist system alerts the driver when they drift off the lane. The technology has a built-in vibrator that gives tactile feedback in the wheel, allowing you to turn swiftly. The system prevents the driver from drifting or bumping into an oncoming vehicle.
There is a need to improve safety and confidence in modern vehicles. Ford manufacturers introduced the Ford Co-Pilot360 to aid safety and stability on the highway. To know more about the Ford Co-Pilot360, contact or visit our dealership today.