We Raised Over $6K for TGen & City of Hope

We'd like to thank everyone who bought a vehicle from us in October 2018. We were able to make a significant contribution to TGen and City of Hope thanks to your purchases. With your help, we were able to donate $6,175 to help support breast cancer research, and the work that TGen and City of Hope do to expedite the process of turning advanced scientific discoveries into cures for patients.
Help Us Raise Money for Breast Cancer Research
When you buy a car, truck or SUV at our Ford dealership during October 2018, you'll also be making a difference and bringing hope to the lives of those suffering with breast cancer. During the month of October 2018, Camelback Ford is donating $25 for every vehicle sold to help fund breast cancer research. Nearly a quarter million people will be diagnosed this year, and we want to do what we can to help the individuals and families dealing with this damaging disease.
TGen has partnered with City of Hope to help expedite the process of taking research discoveries and actually making them accessible as cures for patients. We have a goal of raising $7,000 for the cause and believe we can reach it with your help. If you're in the market for a car, consider purchasing from us and we'll make a donation on your behalf.
Mesa Music Festival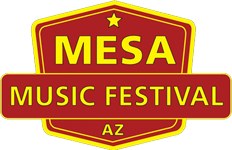 In partnership with Roush, Camelback Ford is bringing some hot high-performance vehicles to the Mesa Music Festival! This free event takes place from Nov. 8-10, 2018 in downtown Mesa, and we'll be there with several Roush-equipped vehicles for you to see up close. In between checking out great art and bands like DREAMERS, make a pit stop at our booth. We hope to see you there!