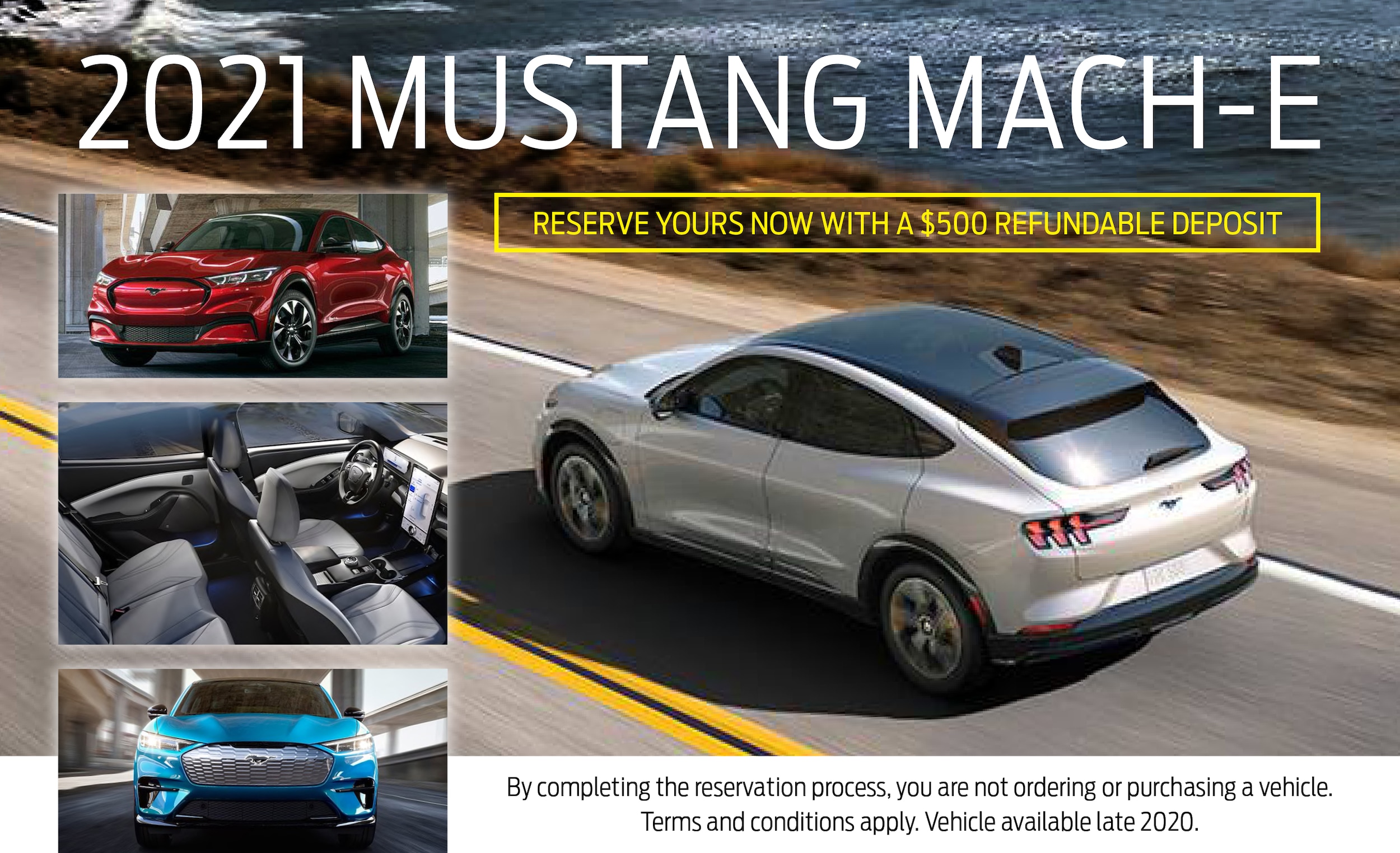 Meet the All-New 2021 Ford Mustang Mach-E!
If you're looking for a special SUV for the 2021 model year, you can't go wrong with the 2021 Ford Mustang Mach-E. The Mach-E is a new twist on a timeless classic of the Ford Mustang. For the first time in over 50 years, Ford has produced a new vehicle in the ever-popular Mustang family. Now, the Mustang collection includes an all-electric SUV for the first time. The newest release, the Mach-E, features an impressive performance capacity and several desirable features inside and out. The model is offered in a regular version and a special performance edition called the GT, which has unique exterior accents and variations to its mechanical system. No matter which trim you choose, you can't go wrong with the 2021 Ford Mustang Mach-E.
Mustang Mach-E Highlights
There's a lot to look forward to with the 2021 Ford Mustang Mach-E, which seems to have something to please everyone. The Mach-E stands out in large part for its mechanical system and performance accolades. The Mustang produces an impressive amount of power with its electric engine, which amounts to 190 kW (255 HP) with 417 LB-FT of torque on the base model and up to 342 kW (459 HP) with 612 LB-FT for the GT trim. The Ford Mach-E is offered in either all-wheel drive or rear-wheel drive configurations for most trims. The Mach-E has a unique electric all-wheel drive system that provides exceptional traction, stability, and control.
From the outside, the Mach-E also offers a stunning appearance that is simultaneously sporty and graceful. The Mach-E is equipped with LED signature lights and LED projector lights on the base trim levels. LED lights extend to the rear in several trims, too. Some exterior features are added as you progress up the line, including a panoramic sunroof and a hands-free foot-activated liftgate on the higher trim levels.
Inside, the Mach-E is plush and luxurious with five comfortable seats. Designer elements can be found in most trims, including ambient interior lighting, heated seats, power-folding mirrors, and a Bang & Olufsen sound system with ten speakers. Contrast stitching and Ford performance seats are available on higher-end trims.
Available Models
There are two main models for the 2021 Ford Mustang Mach-E: the standard Mach-E and the performance edition GT. The Standard Mach-E includes several different trim levels, including the Select, Premium, First Edition, and California Route 1.
If you think the 2021 Ford Mustang Mach-E sounds appealing, contact us for more information and updates at our Ford dealership today.