Camelback Ford offers a wide range of automotive services in Phoenix, including oil and filter changes. These services help ensure that your new or used car remains healthy, so that you drive it longer with better performance. As one of the most vital vehicle services your car requires, we've put together some reasons why getting your oil changed regularly is so important.
Why Do I Need An Oil Change?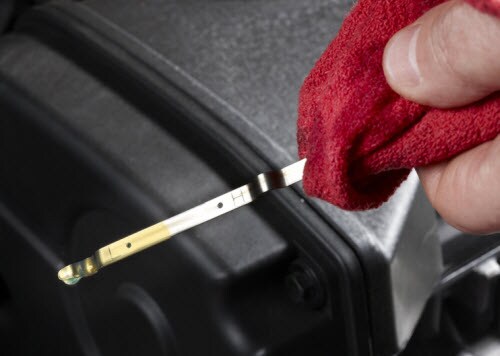 Regular oil changes are essential in keeping your car healthy. Adding the necessary lubrication to your car's engine, oil prevents heat buildup in significant areas of your engine like the combustion chamber, while also preventing friction between its various parts and components.
At Camelback Ford, we offer a full range of oil change services for several different makes and models, including new and used Ford cars. Whether your car requires regular oil or synthetic, you'll find the right oil at the right price at our Phoenix Ford dealership.
Why Choose Us for Your Next Oil Change?
Camelback Ford's service center boasts a full staff of factory-trained service technicians that specialize in getting your car in for service and out on the road again with ease. Our state-of-the-art service bays are well-equipped to handle a variety of maintenance jobs, such as tire rotations, AC repair and air filter replacements. Our expert mechanics will also sit down with you to help you develop a custom maintenance schedule so you never miss an important oil change or battery check.
Schedule Your Next Appointment Online!
Use our convenient online appointment tool to schedule your next oil change at Camelback Ford. Be sure to bring in one of your Phoenix oil change coupons to get your added discount on this vital aspect of car maintenance.
For any additional questions, fill out our contact form and one of our friendly staff members will be in touch to help you in any way we can. We hope to see you soon!