Camelback Ford Previews the New Transit Connect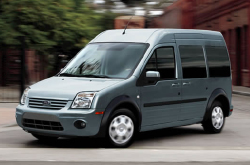 Camelback Ford has compiled the latest information on 2013 Ford Transit Connect features for Phoenix businesses and organizations. The video and article below demonstrate why Transit Connect is a great choice for a field-service vehicle. The Wagon will seat up to five when a large work crew is in order, but rear seats also fold down and flip forward when not needed to provide up to 118.7 cu. ft. total cargo space. The 2013 Transit Connect will carry almost half its own weight in cargo - up to 1,600 pounds. Dual sliding doors and low loading height means easier entry and egress for heavy equipment, tools or freight. Available rear doors on articulated hinges swing up to 255° for more working clearance. A 2.0-liter Duratec engine provides 128 lb.-ft. of torque, while delivering best-in-class fuel efficiency ? an important factor when serving a sprawling urban area like Phoenix. Learn more about the 2013 Ford Transit Connect features and versatility in the video below, and please contact us at Camelback Ford with any questions you have about available Transit Connect vans in Phoenix.
Watch a Video on the New Transit Connect
Quick Stats for the Ford Transit Connect
Check out the 2013 Ford Transit Connect to versus similar autos like the 2013 Mercedes Benz Sprinter, Nissan NV, Chevy Express, RAM Cargo and the Ford Econoline, and you will find that the 2013 Transit Connect ranks above those vehicles in oodles areas. Pay attention to the reasons see why!
2013 Ford Transit Connect 0-60 MPH in 12.4 seconds
2013 Ford Transit Connect Body Style(s): Cargo Van
2013 Ford Transit Connect Colors: Noisette, Race Red, Silver, Mars Red, Panther Black, Frozen White, etc...
2013 Ford Transit Connect MSRP: $22,265
2013 Ford Transit Connect Cargo Space: 129.6 cubic feet
2013 Ford Transit Connect MPG: 22 city / 27 highway
2013 Ford Transit Connect Seats: 2 passengers
Like the Transit Connect? Get a quote on your trade-in and save!
Features, Trims & Other 2013 Ford Transit Connect Highlights
Powertrain & Engine Info for the 2013 Ford Transit Connect
Maintaining the Quality & Value of Your New Investment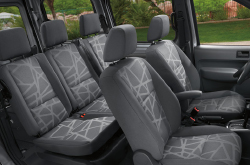 You won't get Ford trained service techs, a full year warranty on service and real Ford parts at a independent auto facility in Phoenix, so visit Camelback Ford instead. If you evade caring for your Transit Connect, its endurance could deteriorate, so take it to Camelback Ford's service center in Phoenix. We handle a multitude of jobs with finesse, including Ford battery replacement, tire alignment and replacement and, of course, more complicated tasks like engine repair - and this is just a chunk of what we can handle. For affordable, valuable Ford car repair in Phoenix, the prime place you should take your Transit Connect is Camelback Ford. Follow the link below to see our current service specials.
2013 Ford Transit Connect Offers Economy and Versatility for Phoenix Service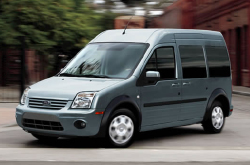 Upon assessing the 2013 Ford Transit Connect, we think you'll agree it has great advantages as an economical and durable unit for your Phoenix service fleet. The Transit Connect has so much versatility to offer beyond what we've shown you here on this page. To begin with, you have a plethora of choices in cargo area configurations for storing equipment, parts and tools. The long list of custom add-ons includes rooftop ladder racks, dividers, double floors, bins, drawers, and more. The 4-speed automatic transmission provides needed power when you're at capacity payload, while ultra-smooth Macpherson-strut suspension carries you comfortably through the Phoenix streets. Anti-lock Brake Systems are standard and are combined with AdvanceTrac® With Roll Stability Control™ (RSC®) on all models to offer additional safety to your crew. All these features are compactly packaged in a lightly maneuvering, stylish body to provide a professional presentation to your clientele. See us at Camelback Ford in Phoenix if you need any more reasons to choose the 2013 Ford Transit Connect!